Hotline / Order
Tel.: +49 (0)3585 / 4702-22
Fax: +49 (0)3585 / 4702-13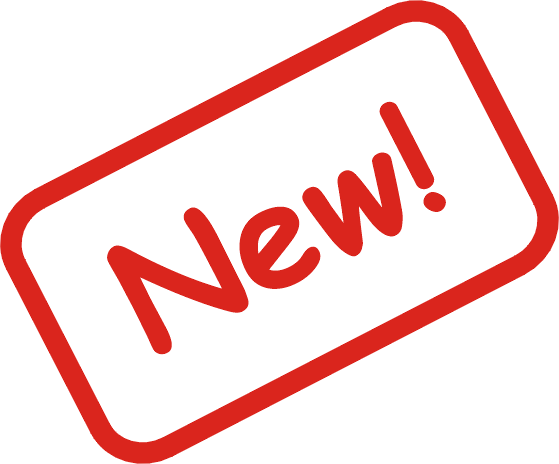 myAVR ...
... is the internet address with microcontroller solutions for the training and self-study. Without laborious gathering of hardware and software components from different manufacturers and suppliers, you can get
Tested beginner kits,
Interesting experiments,
Powerful software and
Optimum support of our employees.
All products are designed specifically for the requirements in teaching, and self-study.
We have been specialized for beginners and provide specialized low-cost entrants sets, which already exists, what you need for the microcontroller programming. All necessary hardware and software components are available.
The scope includes
the myAVR Board
the development environment SiSy AVR
including manual
the myAVR textbook
a prototyping board
a quick start
worksheets
a complete set of cables
a battery
This allows the beginner right away and no need to searching for all components first.

Our products are manufactured in Germany and made by hand. The quality and a high value is important for us. The software, which is included in most of our products, contains many fundamental scaffolding, example programs and a help. It is available in German language and concerted to our products.


Our top sellers:

The cheap ISP programmer in USB stick design. Fast because of double buffering and auto-ISP-speed. He is compatible to AVRStudio, BASCOM, CodeVision, myAVR Workpad, SiSy AVR and many more. Updatable via bootloader, adapted for WindowsXP- WindowsVISTA- Windows7, Linux, MacOSX and has 3 LEDs for status indication (red/green/blue).
Price:
15,95 €

---

---

Programmer for a development board with USB connection. With that you can easy burn your programs, which you have written on your PC, on the board. On the mySmartUSB MK2 is a plug so that you can connect an ISP cable and program via ISP.
Price:
28,00 €

---

---

The myAVR Board light, assembly kit is ideal for beginners, students and pupils. It is very cheap and has two buttons, two potentiometers, one speaker, 3 LEDs (red, green, yellow) and a brightness sensor.
Price:
14,95 €

---

---

Learn and development board for ATMEL microcontroller. This board is special for beginners and has an USB connection as well as typical input and output devices (LEDs, taster, speaker). The using of the board is very easy and it includes an USB programmer.
Price:
49,00 € (equipped)
39,00 € (assembly kit)

---

---

The assembly kit is ideal for hobbyists and all who want to solder the board on their own. The mounting of the components and soldering is no problem because of the included construction guidance. The board is equipped with an ATmega8 of ATMEL and will be delivered with the USB programmer. You can add the myAVR LCD Add-On very easy and quick via the plug and socket-connection. The myAVR LCD Add-On is with backlight and the contrast can be regulated via a jumper. On the myAVR LCD Add-On can be shown 2x16 characters.
Price:
49,95 €

---

---

The myEthernet is a compact network solution to realize an embedded web server. With that you can control and observe your network without buying an expensive and complexe software or hardware. The firmware is already installed on the myEthernet. You can insert the microSD-card in the card holder which is on the myEthernet. Websites, pictures and texts can be saved on the microSD-card. Because of the firmware there is no maximum of the size of the files. With its 90x30x15 mm is the myEthernet very small and compact.
Price:
59,00 €




5

reasons why you should decide you for us, if you want to program microcontrollers:
high quality products produced in Germany and suited for newcomers and professionals
our products are successful offered at eBay and our customers are very satisfied
"Very good product. Recommend A+++" (Buyer from UK)
"Very good e-bayer - Very good communication" (Buyer from Belgium)
"Ñoss que rapidos, muy buenos , recomendados. OK +++" (Buyer from Spain)
all items on store to ensure short delivery times (normaly 1 to 2 days within Europe)
all prices incl. German VAT (19%), customers from outside the European Union are charged at net prices
customers from foreign countries pay per credit card, PayPal or prepayment
Unfortunately we have not translate all of our products into english. Therefore not all articles which we offer in our german shop are not available in our english shop yet. So if you want more interesting products then please go to our german myAVR Shop.
---
What is myAVR?
myAVR is a product line of the SiSy Solutions GmbH which was developped in 2004. Our aim is it to offer microcontroller solutions for study and hobby. You will find microcontroller in every area. Here are some examples where you can use microcontroller:
Robots
CD-, MP3-, DVD-Player
Chargers
Temperature regulators
Data logging (e.g. measurement of speed in the car)
Remote control
Alarm system
Intelligent actors, e.g. airbag in a car
Mobile phone
all types of home electroinc (e.g. coffee machine)
uvm.
Beginners and advanced learners can learn the microcontroller programming with our products. You will find all in our shop what you need to start and so it is not necessary to buy the things in several shops.
We have hardware, software, literature, accessories and components - all compatible!

We have a special complete set for beginners who want to learn the microcontroller programming which includes all the necessary products for starting (e.g. an equipped Board with USB or LPT connection, cable set USB or LPT, software workpad, textbook about the microcontroller programming and more).


Quality is very important for us
Thats why all our products have the CE-lable because they are CE-checked.
More information about quality here ...


We have something for everybody
The myAVR Board MK1 or MK2 is pecialy for learning the microcontroller programming because it is equipped with some typical input and output devices and it is easy to use. The user will be introduced with the "Lehrbuch Mikrocontroller-Programmierung" (textbook microcontroller programming) in the microcontroller programming in C and assembler step by step with many pictures and tested examples.

Exciting experiments ensures a diversification and demonstrates e.g. the task of a microcontroller in the project metal detector ("Projekt Metalldetektor") or how to realize a temperature system with a microcontroller in the project TWI

Business partner wanted!

To expand our sales area we are looking for partners to represent our products and interests of the SiSy Solutions GmbH.